Animal models to study acute and chronic intestinal inflammation in mammals
Received: 14 September 2015
Accepted: 22 October 2015
Published: 10 November 2015
Abstract
Acute and chronic inflammatory diseases of the intestine impart a significant and negative impact on the health and well-being of human and non-human mammalian animals. Understanding the underlying mechanisms of inflammatory disease is mandatory to develop effective treatment and prevention strategies. As inflammatory disease etiologies are multifactorial, the use of appropriate animal models and associated metrics of disease are essential. In this regard, animal models used alone or in combination to study acute and chronic inflammatory disease of the mammalian intestine paired with commonly used inflammation-inducing agents are reviewed. This includes both chemical and biological incitants of inflammation, and both non-mammalian (i.e. nematodes, insects, and fish) and mammalian (i.e. rodents, rabbits, pigs, ruminants, dogs, and non-human primates) models of intestinal inflammation including germ-free, gnotobiotic, as well as surgical, and genetically modified animals. Importantly, chemical and biological incitants induce inflammation via a multitude of mechanisms, and intestinal inflammation and injury can vary greatly according to the incitant and animal model used, allowing studies to ascertain both long-term and short-term effects of inflammation. Thus, researchers and clinicians should be aware of the relative strengths and limitations of the various animal models used to study acute and chronic inflammatory diseases of the mammalian intestine, and the scope and relevance of outcomes achievable based on this knowledge. The ability to induce inflammation to mimic common human diseases is an important factor of a successful animal model, however other mechanisms of disease such as the amount of infective agent to induce disease, invasion mechanisms, and the effect various physiologic changes can have on inducing damage are also important features. In many cases, the use of multiple animal models in combination with both chemical and biological incitants is necessary to answer the specific question being addressed regarding intestinal disease. Some incitants can induce acute responses in certain animal models while others can be used to induce chronic responses; this review aims to illustrate the strengths and weaknesses in each animal model and to guide the choice of an appropriate acute or chronic incitant to facilitate intestinal disease.
Keywords
IntestineInflammationAcuteChronicAnimal modelsIncitantsChemicalBiological
Background
Diseases are often categorized by the organs affected and the resulting clinical manifestations produced. Inflammation is a collection of conserved immunological processes that lead to the recovery and repair of damaged tissue, with the potential to cause more damage and harm when insufficiently regulated. In the intestine, controlled inflammation is necessary for immunological function, as regulatory immune cells are continually interacting with intestinal bacteria and food particles to regulate pro-inflammatory effector cells and facilitate anti-inflammatory pathways [1]. Events such as epithelial barrier disruptions, uncontrolled bacterial colonization, unregulated immune effector cell stimulation and the dysregulation of the homeostatic balance can contribute to disease onset. Furthermore, these events can manifest anywhere in the small intestine (i.e. duodenum, jejunum, ileum) and/or large intestine (i.e. cecum, appendix, colon, rectum) [2, 3]. Disease duration is also an important factor in characterizing intestinal disease with chronic diseases persisting for months or longer, and acute diseases lasting only weeks, typically from 7 to 14 days [4, 5].
Acute and chronic inflammatory diseases of the intestine induce a number of health-related problems, and decrease the quality of life in people in both developing and developed countries [6, 7]. Diarrhea is a common presentation of intestinal enteritis, and nearly 1.7 billion cases of diarrheal disease are reported globally each year [8], however cases of enteritis often go unreported due to their self-limiting nature [9]. In North America and Australia, the prevalence of acute enteritis incited by foodborne pathogens alone is estimated to affect approximately 10–20 % of the human population annually [9]. Importantly, acute enteritis or diarrheal disease is the second leading cause of death worldwide, accounting for over 1 million deaths annually [10] with higher mortality rates in developing countries [11]. Acute enteritis also imparts significant direct and indirect costs to society, including lost worker productivity and direct impacts on health care systems. In Canada for example, intestinal disease is responsible for the hospitalization of 4 % of children ≤5 years of age [12]. In the United States, the Center for Disease Control reported that costs for hospitalization, emergency room visits and outpatient care for children with viral-induced acute enteritis averaged $273 million from 2009 to 2010 [13], while in Canada in recent years, acute enteritis incited by viruses was estimated at $20 million dollars in hospitalization costs for older individuals [14]. Large numbers of people also suffer from chronic inflammatory diseases of the intestine, and chronic enteritis rates continue to rise [15, 16]. Inflammatory bowel disease (IBD) is the most important chronic inflammatory disease of people, and it includes Crohn's disease (CD) and ulcerative colitis (UC) [16]. In Canada approximately 0.7 % of the population were living with inflammatory bowel disease in 2012 [17, 18], and diagnosis and treatment costs to the health care system for Canadians afflicted with CD or UC was estimated at $1.2 billion [18]. Other developed nations such as Europe and Australia also have a high prevalence of IBD [19, 20], and rates in Asian countries are increasing [15]. Chronic inflammatory diseases of the intestine have a tremendous negative impact on the health and well-being of individuals and costs to health care systems.
Although inflammatory diseases of the intestine are often referenced with regard to their localized and temporal inflammatory effects within the small or large intestine, uncontrolled inflammation of the intestine always imparts a systemic impact on the body [
21
,
22
] (Fig.
1
). Significantly, the etiology of both acute and chronic intestinal inflammatory disease is often enigmatic, [
16
,
23
] thereby compromising treatment choices and efficacy. Furthermore, chronic inflammatory diseases of the intestine such as IBD are often linked to prior acute inflammatory disease incited by viruses, bacteria, parasites [
24
], dysregulation of the intestinal immune response, or autoimmune disorders [
25
]. The appropriate use of animal models is essential to ascertain the etiology of intestinal inflammatory diseases, and is advantageous when elucidating the processes involved in the onset and progression of acute and chronic disease. Effectively applied animal models are instrumental to the development and prevention of appropriate mitigation strategies. Understanding the limitations, benefits, differences and similarities between various animal models, and the chemical and biological methods that can be used to advance them is essential in the successful mechanistic understanding of disease.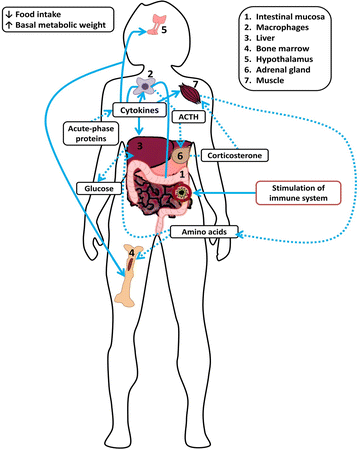 Conclusions
As the prevalence of intestinal inflammatory diseases continues to increase, it is becoming increasingly important to elucidate causes and possible mitigation strategies. Intestinal disease can arise from a variety of factors, and the complex interactions between the host and the intestinal microbiome make determining the mechanisms involved in the induction and progression of disease challenging. Currently, a variety of animal models can be used to study the processes involved in intestinal inflammation, however, rodent models and in particular genetically engineered mice are the primary models used to study acute and chronic intestinal inflammation. The ability to modify the genetic background in mice allows specific questions to be addressed, and importantly, the information from mice can be compared to other animal models and extrapolated to human beings. The generation of spontaneous, long-term intestinal inflammation can be a lengthy process, so the use of chemical and bacterial incitants to expedite the process is often necessary. Each incitant of inflammation has the inherent ability to develop specific manifestations of tissue injury as well as corresponding immune responses within various animal models, and as such, determining which agent (chemical vs. biological) to use requires careful consideration. Furthermore, the association between the intestinal microbiome and the host adds another level of complexity to the pathobiology of intestinal inflammation. The use of animal models, appropriate chemical and/or biological incitants, and eventually applicable analytical tools are all required to study inflammation within the intestine. Together, these components facilitate our understanding into the mechanisms involved in the pathophysiology of intestinal disease and potentially set the foundation for the development of mitigation strategies that can treat intestinal inflammation in people.
Abbreviations
IBD:

inflammatory bowel disease
IEC:

intestinal epithelial cell
UC:

ulcerative colitis
CD:

Crohn's disease
CRC:

colorectal cancer
NF-κB:

nuclear factor kappa B
TNF:

tumour necrosis factor
IFN:

interferon gamma
Th:

helper T-cell
Tfh:

T follicular cells
Treg:

regulatory T-cell
CD4/8/25:

cluster of differentiation 4/8/25
IL:

interleukin
Foxp3:

Foxhead box protein 3
rRNA:

ribosomal ribonucleic acid
mRNA:

messenger ribonucleic acid
DNA:

deoxyribonucleic acid
PCR:

polymerase chain reaction
DSS:

dextran sulphate sodium
TNBS:

trinitrobenzene sulphonic acid
AOM:

azoxymethane
GALT:

gut-associated lymphoid tissue
M cell:

microfold cell
TLR:

toll-like receptor
NOD:

nucleotide-binding oligomerization domain
LPS:

lipopolysaccharide
B-cell:

bone marrow derived cell
T-cell:

thymus derived cell
Ig:

immunoglobulin
APC:

antigen presenting cell
AMP:

antimicrobial peptide
ROS:

reactive oxygen species
PAMP:

pathogen-associated microbial pattern
NK:

natural killer cell
ICAM:

intracellular adhesion molecule
SCID:

severe combined immunodeficiency
Spz:

Späzle
Udp3:

unpaired 3
TCR:

T-cell receptor
CCAC:

Canadian Council on Animal Care
ITGAM:

integrin-α-M
ITGAX:

integrin-α-X
iNOS:

nitric oxide synthase
LTβR:

lymphotoxin beta receptor
MyD88:

myeloid differentiation primary response gene (88)
APCmin:

APC gene, multiple intestinal neoplasia
RAG:

recombination activating gene
ATG16L1:

autophagy-related protein 16-1
CARD15:

caspase recruitment domain containing protein 15
DUOX:

dual function NADPH oxidase
SRB:

sulphate-reducing bacteria
NHPs:

non-human primates
EHEC:

Enterohemorrhagic Escherichia coli
EPEC:

Enteropathogenic Escherichia coli
LEE:

locus of enterocyte effacement
ACTH:

Adrenocorticotropic hormone
JNK:

c-Jun N-terminal kinase
Declarations
Authors' contributions
JAJ wrote the first draft of the manuscript. JAJ, TCU, GDI and RREU wrote components of and/or edited drafts of the manuscript. All authors read and approved the final manuscript.
Acknowledgements
We thank the members of the Enteric Microbiology and Intestinal Health Research group at the University of Alberta and Lethbridge Research Centre for their research expertise, encouragement, and helpful discussions. We also wish to acknowledge financial support from Alberta Innovates Bio Solutions, the Alberta Livestock and Meat Agency Ltd., and Agriculture and Agri-Food Canada. We also thank Estela Costa for her insights regarding the systemic effects of mucosal inflammation presented in Fig. 1.
Institutional approval for animal experimentation
All experimental procedures involving animals were approved by the University of Alberta Institutional Animal Care and Use Committee and/or the Lethbridge Research Centre Animal Care Committee. This approval included the experiments involving the treatment of sheep intestines with C. jejuni (Fig. 3).
Competing interests
The authors declare that they have no competing interests.
Open AccessThis article is distributed under the terms of the Creative Commons Attribution 4.0 International License (http://creativecommons.org/licenses/by/4.0/), which permits unrestricted use, distribution, and reproduction in any medium, provided you give appropriate credit to the original author(s) and the source, provide a link to the Creative Commons license, and indicate if changes were made. The Creative Commons Public Domain Dedication waiver (http://creativecommons.org/publicdomain/zero/1.0/) applies to the data made available in this article, unless otherwise stated.
Authors' Affiliations
(1)
Agriculture and Agri-Food Canada Research Centre, Lethbridge, Canada
(2)
Department of Agricultural, Food and Nutritional Science, University of Alberta, Edmonton, Canada
(3)
Department of Surgery, Faculty of Medicine and Dentistry, University of Alberta, Edmonton, Canada